Lifesaver Training Services, LLC is a mobile CPR service that provides group and individual Basic Life Support (BLS), Heartsaver®, First Aid and Bloodborne Pathogen training at your location of choice! We offer certification and recertification courses for those who require CPR certification for their employment.  We also offer training for individuals and groups who are not required to have a CPR certification, but wish to learn how to perform these lifesaving skills.
Lifesaver Training Services' mission is to train the community to increase survival rates during emergencies by performing prompt, high quality CPR.  Our stress-free, friendly learning environment is the best setting for you to practice and perfect your CPR and First Aid skills.  We want you to feel confident when performing CPR so you can help save a life!  All of our courses are certified through the American Heart Association (AHA) and taught by certified AHA instructors with extensive experience in critical care and emergency services.
We make our trainings convenient for you by providing classes based on your schedule at NO EXTRA COST! Our classes are comprehensive, thorough and done in a timely manner.   Call us today 770-628-1404 to schedule a training!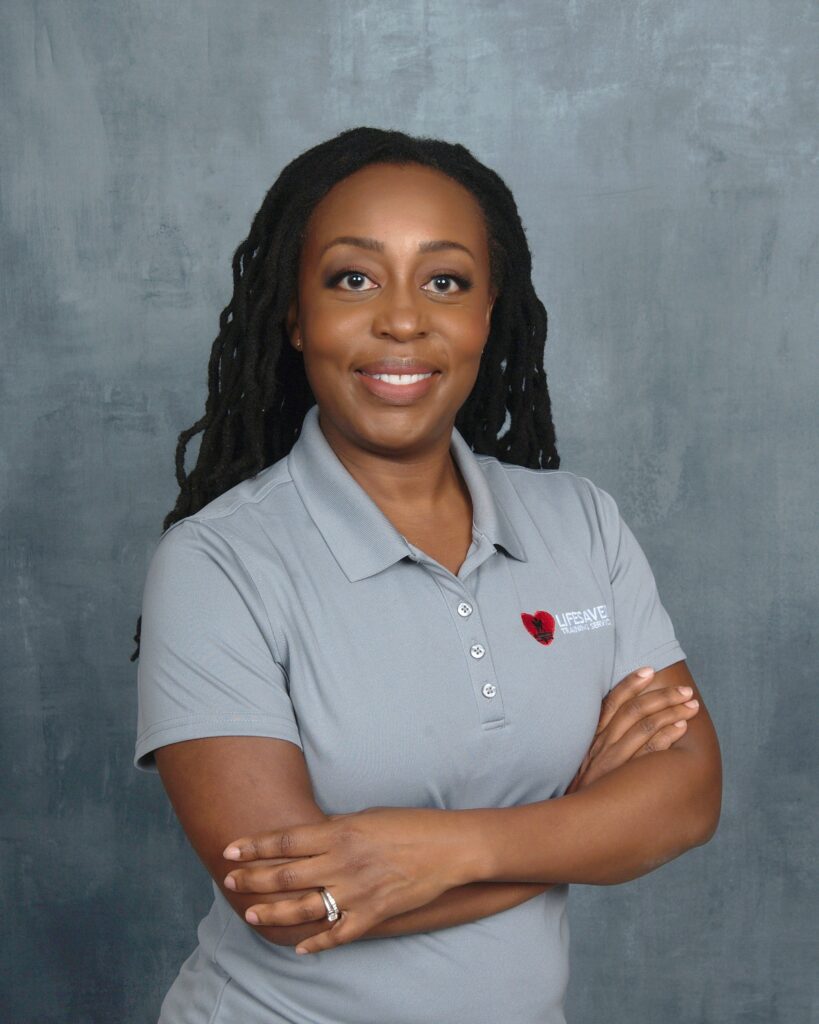 Stephanie Bennette, MSN, FNP-BC, AACC
Stephanie Bennette has over 19 years of experience as a registered nurse, with the last 12 years of her career working as a cardiology nurse practitioner. She is an associate member of the American College of Cardiology (ACC) and the GA Chapter of the ACC.   Her sincere love and enthusiasm for teaching led her to become a certified American Heart Association (AHA) instructor and create Lifesaver Training Services, LLC. 
She believes every person should know how to perform the basic skills of CPR. Let her team equip you with the skills needed to save a life.